ZDHC Wastewater & Sludge Testing
ZDHC is to enable brands and retailers in the textile, apparel and footwear industries to implement sustainable chemical management best practice across the value chain. Through collaborative engagement, standard setting and implementation, we will advance towards zero discharge of hazardous chemicals.
C-UTS understands these market challenges and requirements. Therefore, we have developed wastewater and sludge analytical services to satisfy different brands'and retailers'requirements in order to support their goals to achieve zero discharge. Our wastewater and sludge analytical services are designed based on our indepth industry experience, knowledge, experts, common practice worldwide as well as taking into consideration the extensive ZDHC analyte list and the comprehensive analytical approach.
The types of samples to be collected will depend on the testing option decided upon by the brand and supplier (manufacturing facility), but limited to the two testing options identified in the WWG. The WWG acknowledges the difference between facilitieswith a direct discharge, indirect discharge and on-site zero liquid discharge treatment plant. Important to note: to streamline efforts within the value chain, sampling, testing and reporting as per the WWG and as requested by one ZDHC Brand is a valid test. This test will and should be accepted by all ZDHC Brands.
Sampling Points for Direct Discharge Suppliers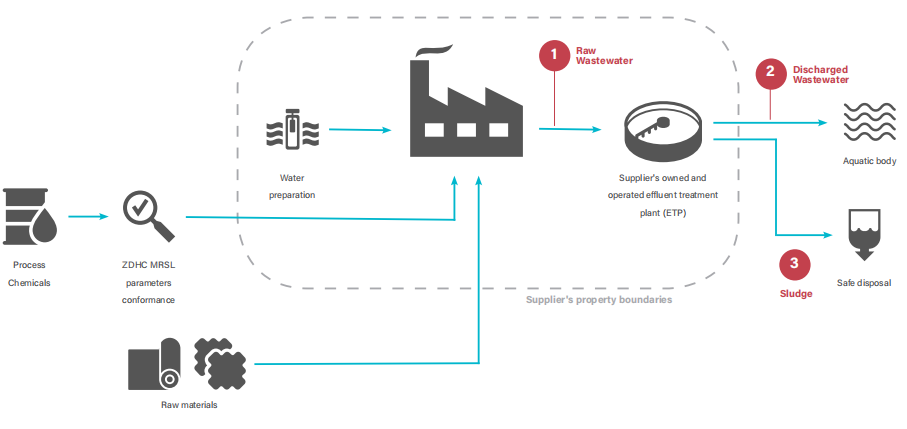 *Sampling Points forIndirect Discharge Suppliers

*Sampling Points forSuppliers with on-site ZLD* Treatment Syste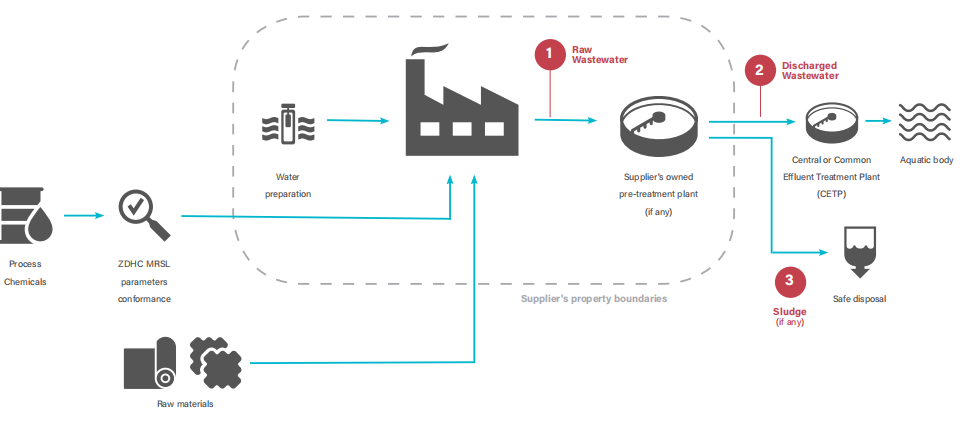 Guidelines is to be completed at least twice per year, at the latest by April 30 and October 31 (hereafter referred to as reporting deadlines).
***Sampling, testing and reporting can occur anytime during each of the reporting cycles, so long as there are at least three months between sampling for the two reporting deadlines.
Example:
- For the April 30 reporting deadline
•Sampling: March 30
•Testing: April 1
•Reporting: April 18
-For the October 31 reporting deadline
•Sampling: July 2 (this is at least three months after the above example sampling date for the April 30 reporting deadline)
•Testing: July 3
•Reporting: July 30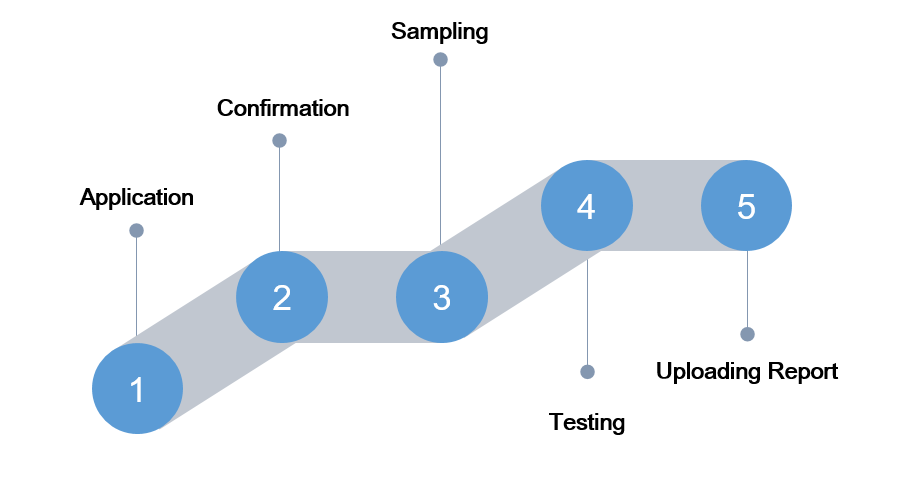 ***Description of the Rights and Duties of Applicants
Our test applies only to specific materials supplied by applicant, it is not representative or indicative the qualities of apparently identical or similar materials or products quality. CNTAC-UTS does not accept a duty of care or any other responsibility to any person other than the client in respect of this report and only accepts liability to the client insofar as is expressly contained in the terms and conditions governing CNTAC-UTS provision of services to you. CNTAC-UTS conduct test works follows applicant's requirements strictly and do not accept any liability to you for any loss arising out of or inconnection with this report, except in the event of our gross negligence or willful misconduct.
***Complaints and Appeals
If applicants have any questions related to our test results, please click the link below:

CONTACT US
CNTAC United Testing Services(C-UTS)
RM.4105,South C of Shishi Clothing City,Fujian Province, China
Cell phone:+86-15880890642(CH)
Cell phone: +852 61935933(HK)
Tel:+86-0595-6366 7162
Fax: +86-0595-8366 7718
E-mail:mike.wong@c-uts.com
Click here: